The Program Study of Industrial Engineering provides International Class for each batch. This program carried out in collaboration with several foreign universities in : Southeast Asia, Asia and Europe.
1. UTHM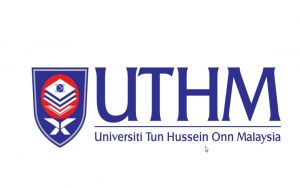 Universiti Tun Hussein Onn Malaysia (UTHM), is one of the public universities in Malaysia primarily focusing on Engineering and Technology. UTHM is strategically located in green sub-urban environment in Batu Pahat, Johor which is about 3 hours drive to Kuala Lumpur and 1.5 hours to Singapore via North-South Expressway (NSE).
Vision : Towards a world class university in engineering , science and technology for sustainable development.
Mission : UTHM is committed to generate and disseminate knowledge, to meet the needs of industry and community and nurturing creative and innovative human capital, based on the tauhidic paradigm.
Rank (according to topuniversities.com 2020)
Asian rank : 301-350
World rank : 451-500
Website : http://www.uthm.edu.my/
2.  UTM
UTM is a leading innovation-driven entrepreneurial research university in engineering, science and technology.
UTM as the biggest postgraduate research university in technology has also established a reputation for innovative education and cutting-edge research, with a vision towards the development of creative human capital and advancement technological innovation.
UTM philosophy is The divine law of Allah is the foundation of knowledge. In line with His Will, UTM strives with total commitment to attain excellence in science, technology and engineering for the well-being and prosperity of mankind.
Vision : To be a premier global academic and research institution, excelling in science, technology and engineering.
Mission : To lead in the development of holistic talents and innovative technologies for universal well-being and prosperity.
Rank (according to topuniversities.com 2020)
Asian Rank : 46
World Rank : 187
Website : https://www.utm.my/
3. UUM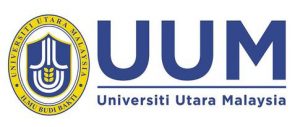 The Universiti Utara Malaysia (UUM) campus is situated in Sintok, 48 km to the north of Alor Star and 10 km to the east of Changlun, a small town situated along the North-South Highway. The 1,061 hectare campus, which was originally a tin mining area, is surrounded by beautiful scenery, lush tropical forests and mountains. In addition, two rivers flow inside the campus, the Sintok and Badak rivers, creating a most pleasant and serene environment. UUM has one of the most beautiful and modern campuses in the northern region.
Rank (according to topuniversities.com 2020)
Asian Rankings : 116
World Rankings : 531-540
Website : https://www.uum.edu.my/
1. Hanyang University
Hanyang University is a private research university in South Korea. The main campus is in Seoul, and the second one, the Education Research Industry Cluster at Ansan, or ERICA campus, is located in Ansan. Hanyang (한양;漢陽) derives from the former name of the capital Seoul which was used during the Chosun Dynasty. Its motto and educational philosophy is Love in Deed and Truth. The university welcomes over 7,400 foreign students each year and more than 3,000 students study abroad annually. HYU counts the Massachusetts Institute of Technology, University of Cambridge, and Tsinghua University among its 820 partner universities in 88 countries.
Rank (according to topuniversities.com 2020)
Asian Rankings : 24
World Rankings : 146
Website : https://www.hanyang.ac.kr/web/eng/
2. INHA University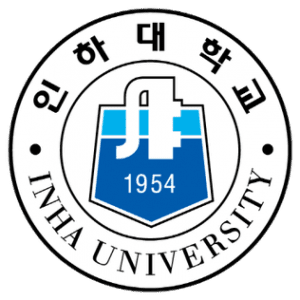 Established in 1954 with the help of Korean immigrants in Hawaii, Inha University has produced highly talented graduates who have contributed to the development and modernization of Korea for the last half century. Needless to say, Inha University continues its educational and research endeavors, the two most important responsibilities of a university. Looking toward the future, Inha is now concentrating all its efforts to become a world class university, while continuing to contribute to the development of the local community.
Rank (according to topuniversities.com 2020)
World Rankings : 531-540
Asian Rankings : 121
Website : https://eng.inha.ac.kr/
3.Kumoh National Institute of Technology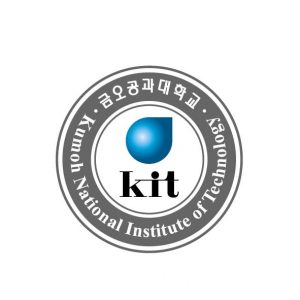 Foster outstanding talents at industrial sites that will lead our Korean economic development and it has continuously grown quantitatively and qualitatively, taking advantage of the nationalization in 1990 and campus relocation in 2004.
Vision : Kumoh National Institute of Technology has been walking the path of a world-recognized global college to connect the world lead future.
Mission : To teach and research academic theories and methods application, to develop personal qualities and to cultivate leadership based on founding principles, and to foster the practical talents who will serve the development on the nation and society.
Rank (according to topuniversities.com 2020)
Asian Rankings : 451-500
Website : https://www.kumoh.ac.kr/eng/
4. Woosong University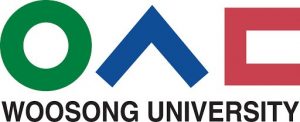 Woosong University belongs to the Woosong Education Foundation which was established in 1954, located in Daejeon, South Korea and has a long history of outstanding work in education, teaching and training with more than 12,000 students, and 780 professors. Woosong University is a specialized university, providing curriculum based on practice and theory. The University has been ranked as an autonomous, top tier university by the Korean Ministry of Education. It currently boasts three international schools: SolBridge International School of Business, Sol International School and Endicott College of International Studies. Education in the International schools is conducted solely in English by renown international professors.
Mission : The purpose of establishing of the Woosong Corporation was "to carry out early childhood education and higher education based on the educational philosophy of the Republic of Korea.
Rank (according to topuniversities.com 2020)
Country Rank : 71
World RANK : 5283
Website : http://english.wsu.ac.kr/
5. NKUST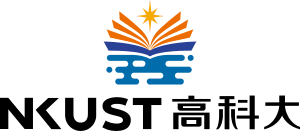 National Kaohsiung University of Science and Technology (NKUST) was established in 2018 by the merger of National Kaohsiung University of Applied Sciences, National Kaohsiung First University of Science and Technology, and National Kaohsiung University of Ocean Science and Technology. This merger makes NKUST the largest university of science and technology in Taiwan, with over 28,000 students on five campuses.With the educational philosophy of "creating values together with people-oriented ideology," NKUST aims to become the think tank of Kaohsiung and the base for Taiwan's South-bound development. With these ambitions, NKUST will become an international university and an educational model in Taiwan.
Rank (according to 4icu.org 2020)
Asian Rankings : 351-400
Website : https://eng.nkust.edu.tw/
6. Shizuoka University
Shizuoka University established in 1949. Shizuoka University consist of two location : Shizuoka Campus and Hamamatsu Campus.  The location of Shizuoka Campus is in 836 Ohya, Suruga-ku, Shizuoka City, Shizuoka Prefecture and location of Hamamatsu Campus is in 3-5-1 Johoku, Naka-ku, Hamamatsu City Shizuoka Prefecture. Shizuoka University consist of faculties : Humanities and Social Sciences, Education, Informatics, Science, Engineering, Agriculture
Rank (according to topuniversities.com 2020)
World Rankings : 351-400
Asian Rankings : 301-350
Japan Rankings : 51-55
Website : https://www.shizuoka.ac.jp/english/
7. Kumamoto University
Kumamoto University (KU), a globally active research university with roots in local communities, has adopted a motto that symbolizes the university's unique attributes and expresses its essential quality: "KU Spirit."
Vision : Kumamoto University aims to contribute to the community and global society by cultivating intelligent, moral, and skillful people, while working for the creation, inheritance, and development of knowledge, following the spirit of the Fundamental Law of Education and the School Education Law.
Mission : In order to cultivate unique, creative people, the university provides a comprehensive education based on a consistent philosophy followed by all our undergraduate departments and graduate schools.
Rank (according to topuniversities.com 2020)
World Rankings : 561-570
Asian Rankings : 162
Japan Rankings : 6
Website : https://ewww.kumamoto-u.ac.jp/en/
1. Fontys University
Fontys is one of the largest universities of applied sciences in the Netherlands and offers a variety of bachelors and masters programmes in English. We have a larger number of international students than any other university in the Netherlands, with students of more than 80 nationalities from all over the world. Fontys offers 29 international Bachelors and Masters programmes in English covering a wide range of fields: ICT, Engineering, Fine and Performance Arts, Marketing, Business, Communication and Physiotherapy. We also welcome a large number of International students to join one of our 50 English-taught exchange programmes.
Vision : Fontys delivers an important contribution to these necessary changes by meeting more than the needs of the student and the world of the future.
Mission : Fontys aims to be an educational institution that is 'inspiring growth through support & challenges' and to be an educational organisation at which students can grow and learn to think more laterally, i.e. to 'think bigger'.
Rank (according to edurank.org)
World Rankings : 1415
Country Rankings : 16
Website : https://fontys.edu/
2. Saxion University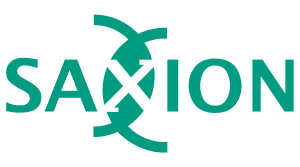 Saxion University of Applied Sciences is one of the largest institutions of higher education in the Netherlands, with close to 27,000 students. Saxion University has a rich history – its roots can be traced back to 1875. A merger of two educational institutions, the Hogeschool Enschede and Hogeschool IJselland, paved the way for Saxion University in its present form in 1998. This merger enabled Saxion to build further on its strong position in Dutch higher education and since then Saxion University has come to be recognised as an important centre of expertise at a regional, national and international level.
Rank (according to edurank.org)
World Rankings : 2213
Country Rangkings : 21
Website : https://www.saxion.edu/
3. Hochschule Ruhr-West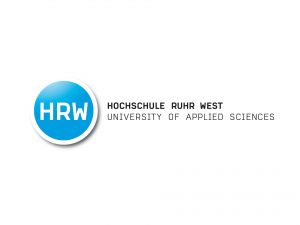 Ruhr West University of Applied Sciences is a public university offering high-quality bachelor's and master's programmes in computer science, engineering, mathematics, natural sciences and business administration.
All of our innovative programmes have a strong emphasis on practice and real-world application, giving students the opportunity to gain practical experience by working with one of our many local and regional industry partners. With two brand new, state-of-the-art campuses in the cities of Mülheim an der Ruhr and Bottrop, Ruhr West is located in the heart of the Ruhr area, one of the world's foremost industrial regions with a population of about 5.3 million.
Enrolling more than 5,600 students from all over Germany and international students from around the world, Ruhr West is a regionally based university with an international outlook.
Rank (according to topuniversities.com 2020)
World Rankings : 7164
Country Rankings : 187
Website : https://en.hochschule-ruhr-west.de/
4. Hull University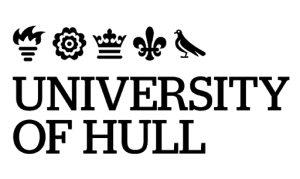 The University of Hull has been changing the way people think for 90 years. Our motto, Lampada Ferens, translates as 'carrying the light of learning', and over the years, we've shared that light with thousands of people from across the world.
As England's 14th-oldest university, we have a proud heritage of academic excellence, and a history of creating and inspiring life-changing research. And we have no plans to stop helping to build a better world.
Rank (according to topuniversties.com)
World Rankings : 601-650
Website : https://www.hull.ac.uk/